Amherst Forward endorses Mandi
In an announcement made today, Amherst Forward endorsed a number of candidates for Town Council and School Committee, and Mandi is excited to announce that she was one of them. Below is a part of their announcement: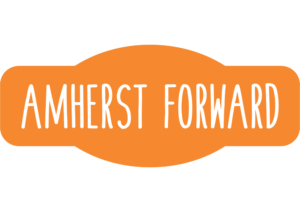 We've reviewed candidates' answers to the questions we think are most important today. We've poured through their public statements and media appearances. We've had conversations with every candidate willing to speak to us. And we feel good about our endorsements – which, to be 100% clear, do not mean that any of these candidates are anything less than independent. We don't agree with them on every one of their opinions, and we don't require anything of them either. That's why we're happy when any of our endorsements overlap with other groups' endorsements.

For the 2023 town council and school committee elections, we are happy to endorse the following candidates:

Town Council

District 1 – Freke Ette
District 2 – Lynn Griesemer and Pat De Angelis
District 3 – George Ryan and Heather Hala Lord
District 4 – Anika Lopes and Dillon Maxfield
District 5 – Ana Devlin Gauthier and Robert Hegner
At Large – Andy Steinberg, Mandi Jo Hanneke and Matt Holloway
 
School Committee

Deborah Leonard
Sarah Marshall
Irv Rhodes
 
Please visit their websites for more details on their positions and how to support their candidacy.

Although we have not endorsed them, we respect and appreciate the following candidates who took the time to respond to our candidate questionnaire:

Laura Hunter
Martha Toro
Patrick Drumm
Bridget Hynes

Candidates who did not respond to the questionnaire were not eligible for endorsement. All candidates who pulled papers were contacted and given the opportunity to respond.

You'll hear more from us about the candidates in the run-up to the November 7 election. In the meantime, we encourage you to dig deeper to make your own decisions about these candidates.