Your support is greatly appreciated. Money donated to Mandi Jo's campaign will be used for voter awareness, including mailings, lawn signs, and newspaper ads. Please keep all donations $250 or less, to conform to my intention to propose a bylaw that would make donations over $250 not allowable. Thank you.
Send all checks to the following address:
Committee to Elect Mandi Jo Hanneke
Deb Leonard, Treasurer
401 Old Farm Road
Amherst, MA 01002
Make checks payable to: Committee to Elect Mandi Jo Hanneke.
Or donate through PayPal below.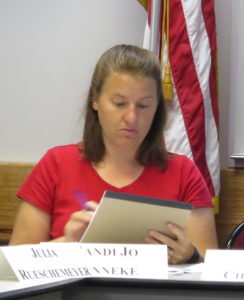 Contribution rules
I am at least eighteen years old.
This contribution is made from my own funds, and funds are not being provided to me by another person or entity for the purpose of making this contribution.
I am a U.S. citizen or lawfully admitted permanent resident (i.e., green card holder).
I am making this contribution with my own personal credit card and not with a corporate or business credit card or a card issued to another person.