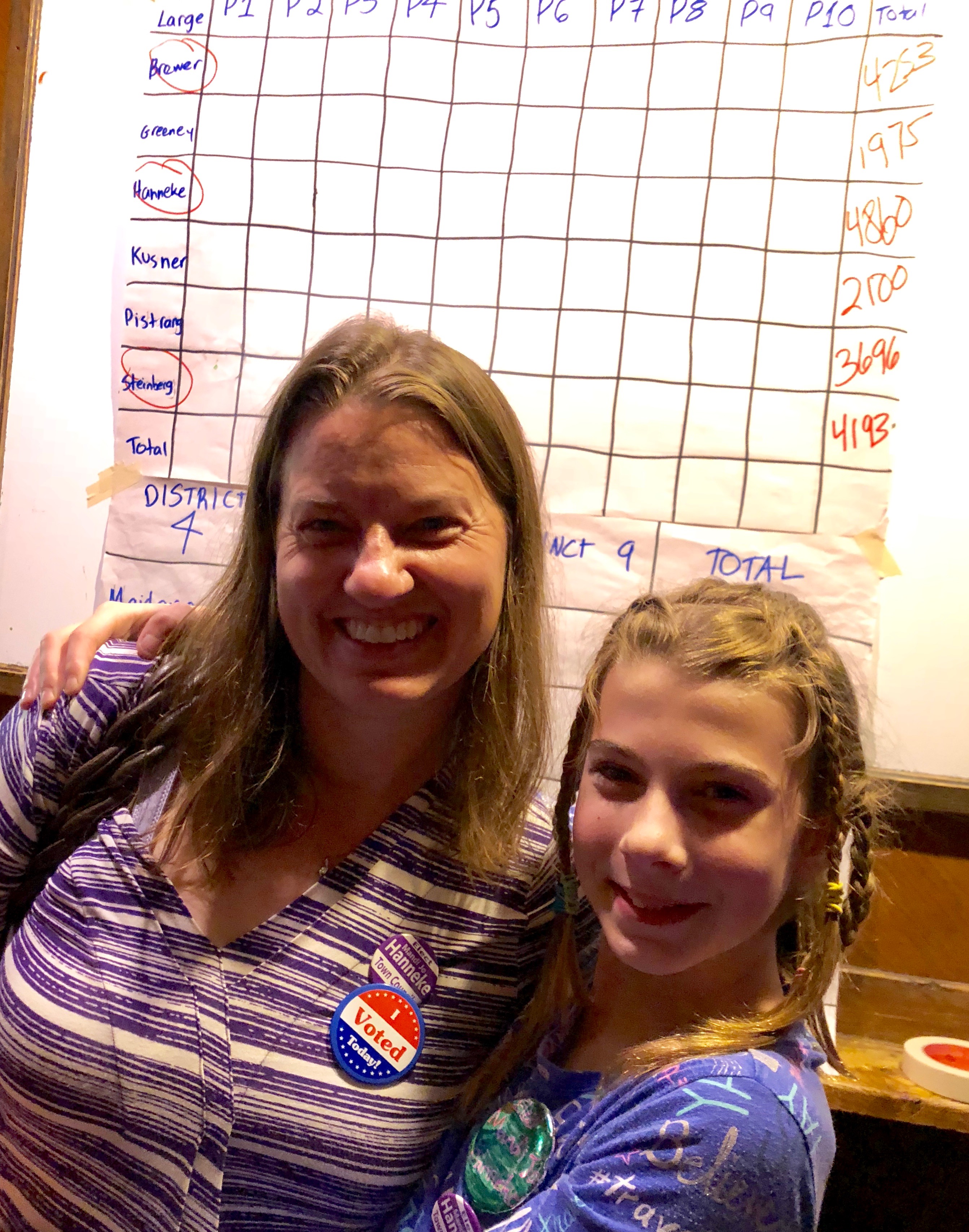 Wow, we did it!
I'm flattered to have earned your confidence and votes, and am honored to have received the most votes to secure one of the 3 at-large seats on Amherst's first Town Council.
After spending 18 months on the Charter Commission deliberating and crafting the new Charter, watching Amherst's voters overwhelmingly adopt it this past spring was gratifying, demonstrating that the Commission listened and responded.
Just a few months later I became a candidate. The campaign was long, hard, and exhausting. Yet Amherst's voters rose to the challenge of a new government structure and showed that democracy is alive and well in Town. Candidates had thousands of conversations with voters, completed many questionnaires from different interest groups, knocked on thousands of doors, and involved hundreds of residents in the process, including students. This level of engagement and discussions of the issues is what Amherst wanted – and we got it.
Thank you for being involved and for supporting me!
I'd be honored if you'd join me at the first ever inauguration of the Town Council on Sunday, December 2 at 1pm at Amherst Regional High School. The day's activities will include a celebration of the past government and the new Councilors, along with a reception afterwards. Come meet all 13 members of your new legislature.
This election was competitive with many qualified and enthusiastic candidates. Congratulations to all candidates for having the courage and energy to run. I'm looking forward to getting to know the other elected councilors and will focus on building a foundation of respect and communication as we work together for the future of Amherst.
I'm also looking forward to meeting and listening to you, my constituents. My new email for town-related business is hannekem@amherstma.gov. Or, if you prefer to speak to me personally, call me at 413-687-6765. I'd love to discuss your ideas and concerns or just answer any questions you may have.
Once again, thank you for your support and vote.
With gratitude,
Mandi Jo